About Kestrel
Kestrel: Wellness Together provides three essential components of wellness:  
Personal Primary Care

Peer Mentoring

A Network of Community Experts
While your health and wellness are deeply personal, our tribe of active members and healthcare leaders also support a system of encouragement and accountability. We provide positive pressure in making lasting change. Our goal is to help you feel empowered.
Quality Healthcare Where and When You Need It Most
Dr. Henriksen developed the membership model to advance the traditional notion of the doctor-patient relationship while introducing realistic and optimal solutions that fit your lifestyle and goals. As advocates and providers we get to know you, support you, and, yes, even take our morning run right alongside you. This means we meet you when you're in need—not when the office can "squeeze" you in.
As a membership-based on-site/mobile clinical program, Kestrel improves:
Quality of care
Access to health care
Personalized attention
Ongoing, on-demand clinical support
About Dr. Rick Henriksen, M.D., M.P.P., Kestrel Founder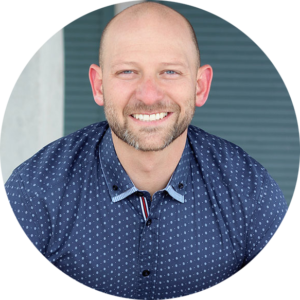 Dr. Rick Henriksen, M.D., M.P.P. is a Salt Lake City-based, board-certified, family physician. He treats, educates, and counsels patients through an integrated approach to health and wellness.  As a treating physician, he draws upon principles of ancestral health, Western, integrative, and functional medicine to improve the long-term health and "whole-body wellness" of his patients.
Outside of the office, he is a family man, an athlete and health enthusiast, an adventure seeker, and world traveler. With active kids in tow and an appetite for new experiences, Dr. Henriksen also understands what it feels like to be a patient, as well as a parent to one. Frustrated with the limitations and gaps involved in today's healthcare model, Dr. Henriksen drew from his unique perspective—that of both doctor and patient to found Kestrel.
While he's been an advocate of healthcare and tech integration, he is also painfully aware of growing patient concerns stemming from today's more impersonal and costly healthcare experiences. Thus, Dr. Henriksen took his list of common patient issues (from waiting room inconvenience to lost time and reactive medicine) to create the new clinical model found in Kestrel.
Today, Kestrel helps connect patients and their healthcare partners by making treatment and medical guidance more convenient and accessible than ever.
Prior to Kestrel Wellness, Dr. Henriksen completed his medical degree in the Bronx at Albert Einstein College of Medicine, and his family medicine residency training at the University of Utah. After residency, he stayed at the University of Utah where he taught residents and medical students for seven years as an Assistant Professor in the Department of Family and Preventive Medicine. In addition, he has a Master of Public Policy with a focus on Health Policy. He is currently in fellowship training in Integrative Medicine through the Arizona Center for Integrative Medicine. He is a founding board member and past-president of Physicians for Ancestral Health.
"I am a Family Physician. It is not just my career or my job, but it is who I am. I love helping people find their passion. I love guiding people in making positive lifestyle changes. I love being a resource for my patients in times of need.
I believe strongly in the power of community and peer motivation. Everything seems to be easier with a committed friend or family member.
Over the last 10 years, I have been using Ancestral Health and Integrative medicine principles to dig deep into the root causes of my patients' symptoms. There is no better feeling, than being able to help patients start improved lifestyle behaviors leading to wellness and happiness."
Information Session
Are you ready to feel empowered to launch into a healthier life? Interested in taking the complications and inconveniences of traditional healthcare out of your wellness equation? Let's chat!
To get started:
Click the link below and input your information.
Schedule a 15-minute complimentary Membership Information Session with one of our physicians.
During the session, we'll review the benefits of Kestrel membership the opportunities presented by the program to support your individual healthcare needs.
Our Technology
Ever wish you could text your doctor? What about skipping over the time-consuming Q&A intake process—time better spent with your physician? With a Kestrel Membership, you can.
We have hand-selected the most user-friendly, results-driven tools available for patients to complement physician visits. And, yes, this even includes asking your doctor questions after hours, at your convenience.

Elation Health—As part of your membership, you always have access to your electronic medical records. This access provides an extremely time and user-friendly approach to keeping track of your records no matter where you are receiving treatment. Through Elation, your entire wellness team can coordinate your care in a more streamlined and safe fashion, while ensuring a deeper level of continuity in care overall. The records are dynamic and can be organized for reports and information gathering that can also help Dr. Henriksen spot trends in your health or possible root causes for a chronic health issue. From your Elation portal, we can look at your charts together, track prescriptions, and order lab work. Ultimately, this modern-day convenience makes the appointment that much more succinct and productive.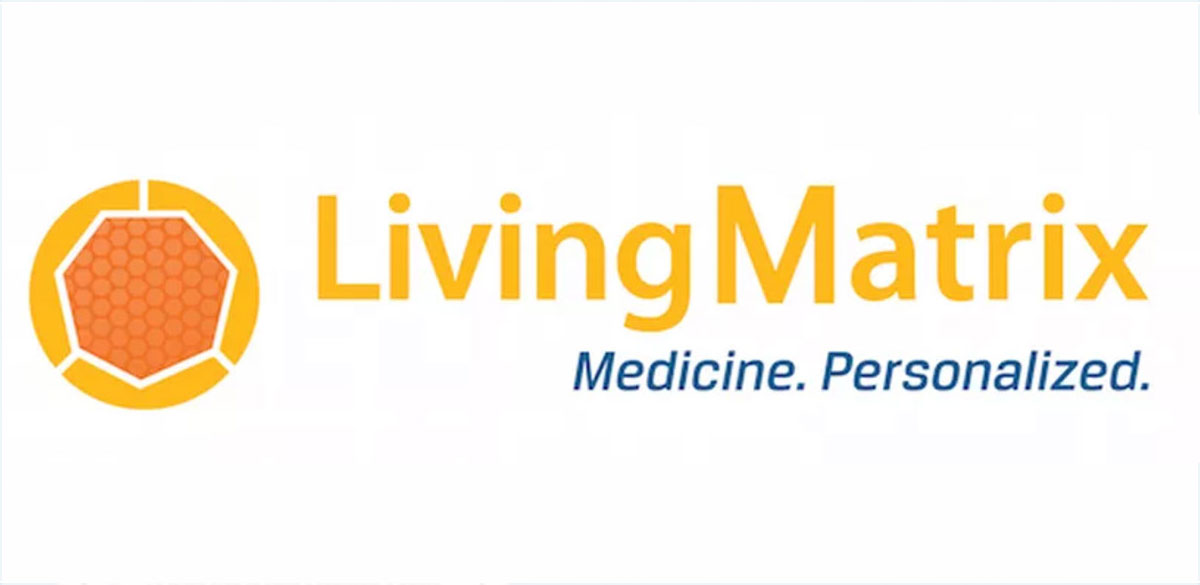 LivingMatrix—Say goodbye to dry, lengthy intake forms. This secure, cloud-based application cuts the heavy lifting from the intake process and streamlines and automates your information keeping you and your doc on the same page at all time. Plus, LivingMatrix maps your information into a Functional Medicine Timeline and Matrix to help visually track and manage your health and wellness progress.

Spruce Health—Your health in real time—Day or night, just a click away. As a Kestrel member, your exclusive access to Spruce's comprehensive, secure healthcare mobile app allows you to keep all of your communication and important patient documents in one place. You healthcare 'hub', Spruce makes it possible for us to meet you where you are with SMS, email, and app-to-app, secure messages.
Kestrel has partnered with Orriant for
Health Coaching.

What is Health Coaching?
Health coaching is what happens day in and day out to help you succeed in meeting your goals. Sometimes (face it…a lot of the time) we have a hard time staying motivated towards change. It has been shown that when you have accountability then you will be more successful. Your health coach will not be pushy, but will be supportive and helpful along your way.
How will Dr. Henriksen work with your Orriant Health Coach?
First off, your wellness plan and goals will be developed by both you and Dr. Henriksen. Your health coach will then help you achieve your goals while keeping Dr. Henriksen in the loop. He will regularly check in with both you and your coach to make sure that you are still getting the full benefit of the service. If your goals need to change, then you and your health coach can modify your goals and make Dr. Henriksen aware.
Orriant has developed a revolutionary tracking system application which Dr. Henriksen will have access to and regularly check.
Why did Kestrel choose Orriant for collaboration?
Orriant has been doing health and wellness coaching before the terms were even invented! They have a ton of experience and success with clients and the numbers to back up their claims. In addition, they are high tech—they have developed their own application for internal and patient use, and they do almost all of the health coaching over the phone or through telemedicine. And lastly, they started as a small business here in Salt Lake City and although they have grown to be a national provider of well-being services, they continue to have their headquarters here locally.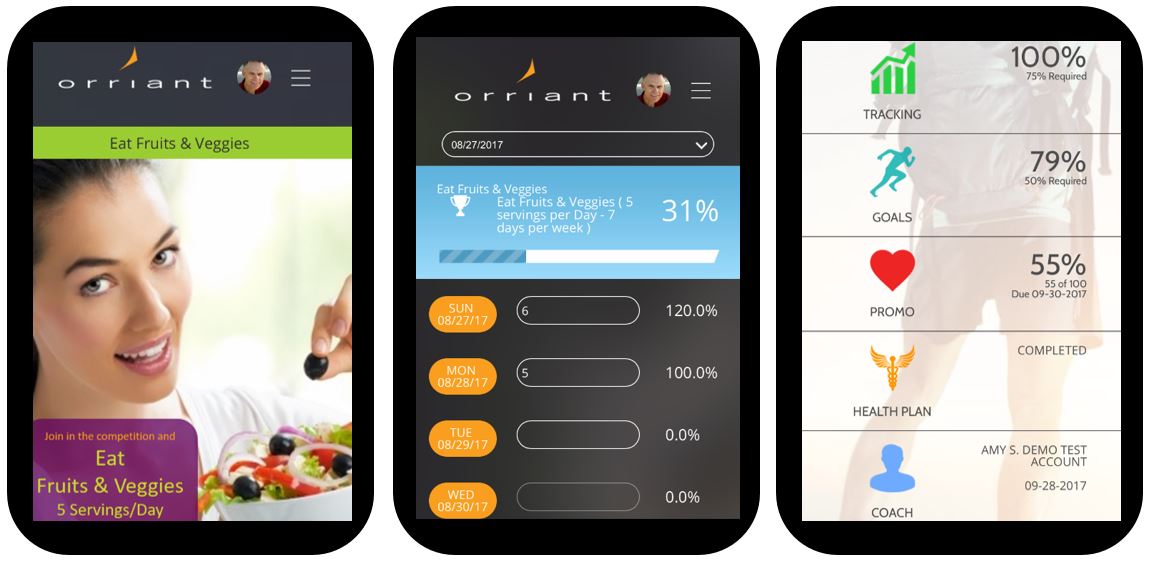 What is the background and training of the Orriant health coaches?
An Orriant Health Coach has at least a bachelor's degree in the health sciences such as nursing, health education, exercise and sports science, community health, or health promotion. Each coach has been certified in Orriant's proprietary cognitive behavioral health training program. Each coach also has extensive experience in working with people to support them in making personal changes in their lives.
How much will it cost?
Routine health coaching can often cost $50 dollars a session if not more, Kestrel and Orriant are able to offer this service a fraction of the cost at only $15 a month while can include multiple sessions a month. In addition, if you stick with it, then Kestrel will split the cost with you. You pay up front $15 a month.  Then if you complete a year of the coaching, and you meet your goals, Kestrel will put half, which is $90, towards your membership fees.
If you are a Premium Kestrel Member, then Orriant is complementary.
Why doesn't Kestrel provide this service in house?
Kestrel looked at many options from hiring health coaches to having Dr. Henriksen provide the service himself, and after careful review decided that Orriant was able to provide the highest quality service at a fraction of the price. In this way you the patient gets a great benefit without needing to greatly increase the cost of your Kestrel Membership.
How do I get started?
Please send an email to info@kestrelwellness.com and we will get you started right away.
Schedule Your Membership Information Session