Women in the Mountains
Women in the Mountains is a clinic created to build mountain bike skills for women of all levels. Bring your love for bicycles, an avid appreciation for the outdoors, and a sandwich! This women-focused skills clinic will provide the opportunity to enhance your biking skills in a comfortable and relaxed setting.
Kestrel Members receive a 10% discount at all clinics.
Get more information on how to get the discount by emailing Erica@WomenintheMountains.com
Lead Coach, Erica Tingey, is a PMBIA certified instructor, USA Cycling Coach, UCI professional mountain biker, JAMIS Bicycles XC Team racer, and experienced teacher.

WildeHeart PT
Wilde Heart PT is a small private practice physical therapy clinic offering individualized care with 100% one on one time spent with the physical therapist. Wilde Heart PT believes effective outcomes can be achieved with a gentler form of rehabilitation than standard physical therapy clinics. By challenging the frequent practices of the physical therapists that cause people to dread or avoid their visits, we are striving to reclaim PT to mean physical therapy, not "pain and torture". This is accomplished by using gentle hands on manual therapy, CranioSacral therapy, patient education and exercises with a large yoga foundation to promote recovery and healing. The result is better outcomes, higher success rates, and increased patient satisfaction.
With specialized training in CranioSacral therapy Wilde Heart PT has unique toolsets for many difficult conditions such as chronic pain, migraines, post concussive syndrome, anxiety, and more. Wilde Heart PT might be right for you if you are experiencing conditions such as headaches, migraines, neck pain, concussions, back pain, joint pain, high stress, anxiety, depression, balance problems, post dental pain, TMJ dysfunction, prenatal concerns, postpartum recovery, c-section recovery, neurological conditions, decreased strength or just wanting a tune up. Wilde Heart PT is not limited to the above conditions.
If you are interested in finding out if Wilde Heart PT can help you please click below.
All Kestrel members receive 10% off of visits with Wilde Heart PT.

Synergy Massage
Synergy's founder and owner, Jesse Peery, has honed his therapeutic skills over the last decade to create a session that is not simply a massage but a powerful synergistic effect that combines the precision of neuromuscular and orthopedic massage for pain relief and freedom of movement, with the soothing effects of posture and relaxation therapies to give every client an invigorating and rejuvenating experience.
Jesse has partnered with the Yugen Wellness Center to ensure each client will enjoy their session in a restorative space with access to a variety of skilled practitioners for any need. His passion and specialty is working with chronic pain and systemic conditions, while his educational focus in Sports Medicine and Kinesiology make him the perfect match for both the weekend warrior and the competitive athlete.
Kestrel Members receive a 10% discount with all visits.
Whether you're stressed and tired, or suffering from headaches, back, or nerve pain, Jesse will customize the perfect treatment with self home-care options. Synergy empowers you to discover a path to healing and a closer awareness of posture, gait, and patterns of stress. Visit www.synergymassage.org to schedule your free consultation, or book your massage by calling 801-662-8415.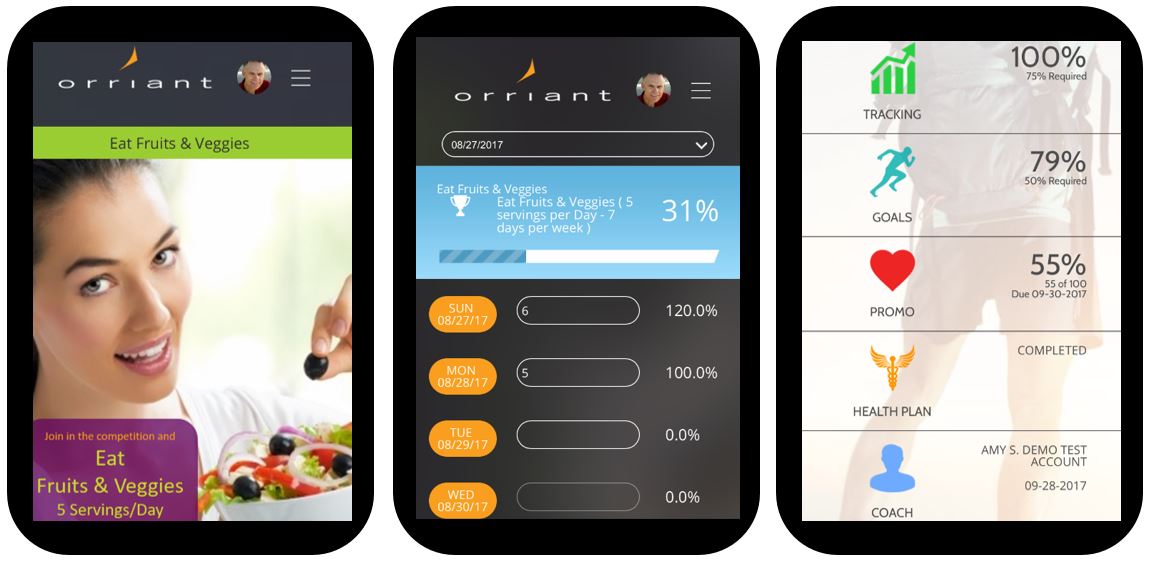 Orriant for Health Coaching
Kestrel has partnered with Orriant for our Health Coaching services.
Click the link below to get the full information.
Orriant has been doing health and wellness coaching before the terms were even invented! They have a ton of experience and success with clients and the numbers to back up their claims. In addition, they are high tech—they have developed their own application for internal and patient use, and they do almost all of the health coaching over the phone or through telemedicine. And lastly, they started as a small business here in Salt Lake City and although they have grown to be national provider of well-being services, they continue to have their headquarters here locally.
Routine health coaching can often cost $50 dollars a session if not more, Kestrel and Orriant are able to offer this service a fraction of the cost at only $15 a month while can include multiple sessions a month. In addition, if you stick with it, then Kestrel will split the cost with you. You pay up front $15 a month.  Then if you complete a year of the coaching, and you meet your goals, Kestrel will put half, which is $90, towards your membership fees.
If you are a Premium Kestrel Member, then Orriant is complementary.
Bike Utah
Making Utah a Better Place to Ride
The mission of Bike Utah is to integrate bicycling into the everyday culture of the state and they envision Utah as the most bicycle friendly state in the country. Among other efforts, Bike Utah's Youth Bicycle Education and Safety Training Program reaches more than 3,000 kids annually. The program teaches kids all across Utah how to safely and confidently get around by bicycle.
Click here to learn more about Bike Utah. 
For every dollar up to $50 you donate to Bike Utah receive a one-time discount in the same amount for your Kestrel Membership. After you donate, please email your receipt to info@kestrelwellness.com.
The Original Oil Shop
As an advocate of whole-body wellness, Dr. Henriksen recognizes the potential benefits of essential oils in supporting long-term health.  People have always used plants and herbs for medicinal purposes through many different delivery systems. From teas to oils, these products can alter our health in many ways. Dr. Henriksen does not support any wild claims that a drop of oil will cure cancer, but he does believe that essential oils have many practical uses. If nothing else…they smell great and lift our moods!
The Original Oil Shop is a family-owned small business in Salt Lake City, which sources their oils directly from distilleries. These oils are therapeutic grade, pure essentials oils which have been hand-selected by professionals trained in aromatherapy.  Dr. Henriksen trusts these oils to use with his own family.
Kestrel members receive:
25% off of the retail price
Free delivery on a weekly basis to the Kestrel clinic.
Security in knowing they are using only the highest-quality essential oil
In addition to the 25% off that members receive directly, The Original Oil Shop and Kestrel have paired up to give 25% percent of all sales from Kestrel Members go to scholarships for those that cannot afford membership costs. Your purchase helps other members of the community to receive great healthcare. 
Dr. Henriksen values the relationship with his patients and does not receive monetary compensation for endorsing any products.  You can rest assured he is looking out for his patients' best interest when he collaborates with companies he trusts.  
Ultimate Food Essentials – Healthy Nutrition Delivered
Ultimate Food Essentials was the first Paleo/Zone food delivery service in Salt Lake City. Staring in 2009, they have helped hundreds of clients improve their nutrition and health by providing wholesome, nutrient-dense foods. Chef Giovanni has a classic French education, which has been infused with exotic touches through his nights in the kitchen in California, France, Italy and Tunisia.
While Dr. Henriksen encourages people to become understand their local food system, learn how to cook and prepare their own food, there are times when life gets too busy and patients need a healthy alternative.
In 2009, Dr. Henriksen was a single bachelor who no idea how to cook healthy foods. Giovanni's meals helped teach him how to prepare high quality foods that tasted great. Ultimate Food Essentials was instrumental when Dr. Henriksen needed a jump start with his personal nutrition.
Ultimate Food Essentials can provide a tailor-made food system including paleo, zone, or with specific macros. Work with Dr. Henriksen also to help determine your correct ration for the goals you want to achieve.
All Kestrel Members receive 10% off of all orders.
Dr. Henriksen has said many times that if we could provide food for his patients instead of drugs, then everyone would be healthier and happier. Therefore, in addition to your individual discount, 5% of all proceeds will be used to purchase food for specific patients based on need and a prescription from Dr. Henriksen.
Supplements through Fullscript
Many clinics will store and sell supplements right in their clinics. Often times providers will get a large portion of the profits from these supplements. Dr. Henriksen does not believe in pushing medications or supplements on patients, however, there are times when supplements can greatly benefit a patient. Dr. Henriksen also does not feel it is ethical to receive a kick-back on something he has prescribed. The patient-physician relationship is too important.
Many patients ask Dr. Henriksen's advice on which supplement to buy, so Kestrel decided to partner with Fullscript to provide this as a service. Patients are always free to buy supplements from any source they choose, however, buying through Fullscript has several benefits.
Confidence that the supplement is high quality.
25% discounts for all Kestrel patients.
In addition to this discount, 10% of all orders will go towards Kestrel Membership Scholarships to help pay for those in our community who cannot afford the membership cost.
When you buy your supplements you get trusted, professional-grade supplements at a discount while also benefiting the community. It is a win-win-win.
All Kestrel members receive a 25% discount on all orders through Fullscript.